You can change any of the default buttons on your Your Room Booking System and set them to perform specific actions when pressed. To learn more about custom buttons click here.
How to activate this feature?
Open your Room Booking System Web Portal account and navigate to Settings > Device Settings > Find the "Cleaned" option under Global device settings and toggle to the right to enable it for all of your 6-inch devices.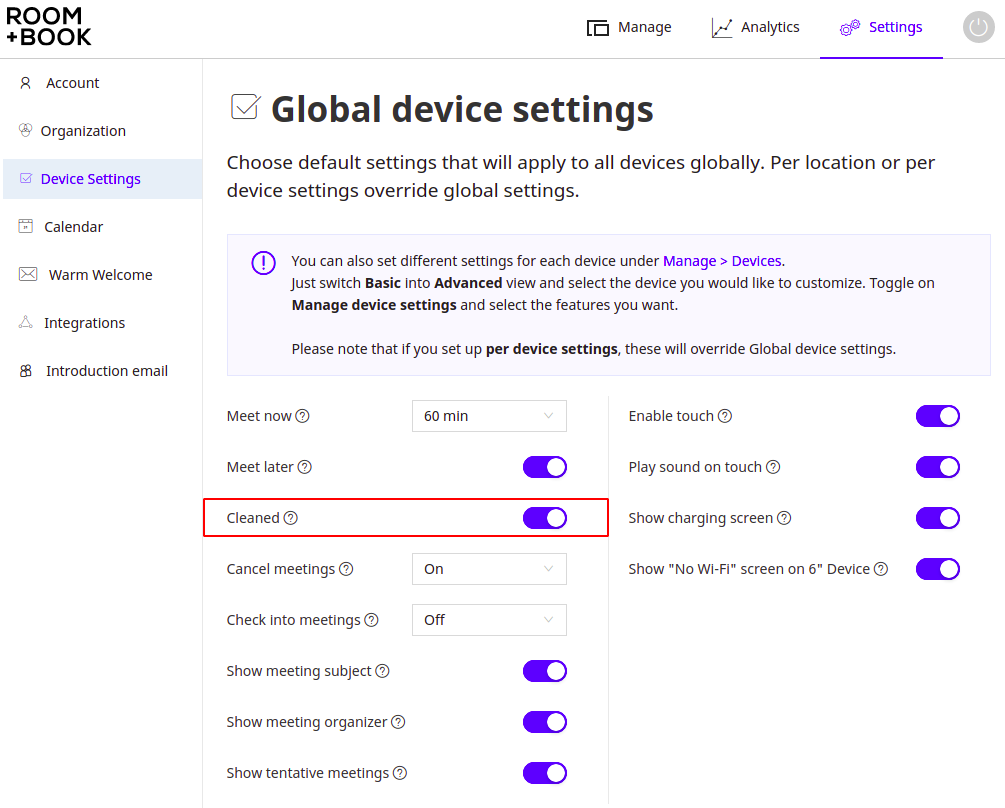 How does it work?
By tapping this button on the device, the user is confirming that the meeting room was cleaned and disinfected and is ready to be used again. This button will replace the standard "Meet Later" button on your screen and will display a timestamp each time it is used. The button can also be used even if you disabled the touch-screen option on your Room Booking System device.
See a practical example below: