Your Room Booking System supports a safer workplace by allowing you to let fewer people into shared spaces so that there is more flexibility to maintain social distancing.
Calendar settings
Define the standard occupancy for all your meeting rooms inside the calendar that you're using, this is how your users will know how many people can actually attend the meeting.
An example from Google calendar below:
If I try to book the room named "Aquarium" for my meeting I can see that only 1 person is allowed so this is now a single-person private room (while before this was a 2-3 people room available for meetings. These settings are completed by your administrator in the admin panel (room properties).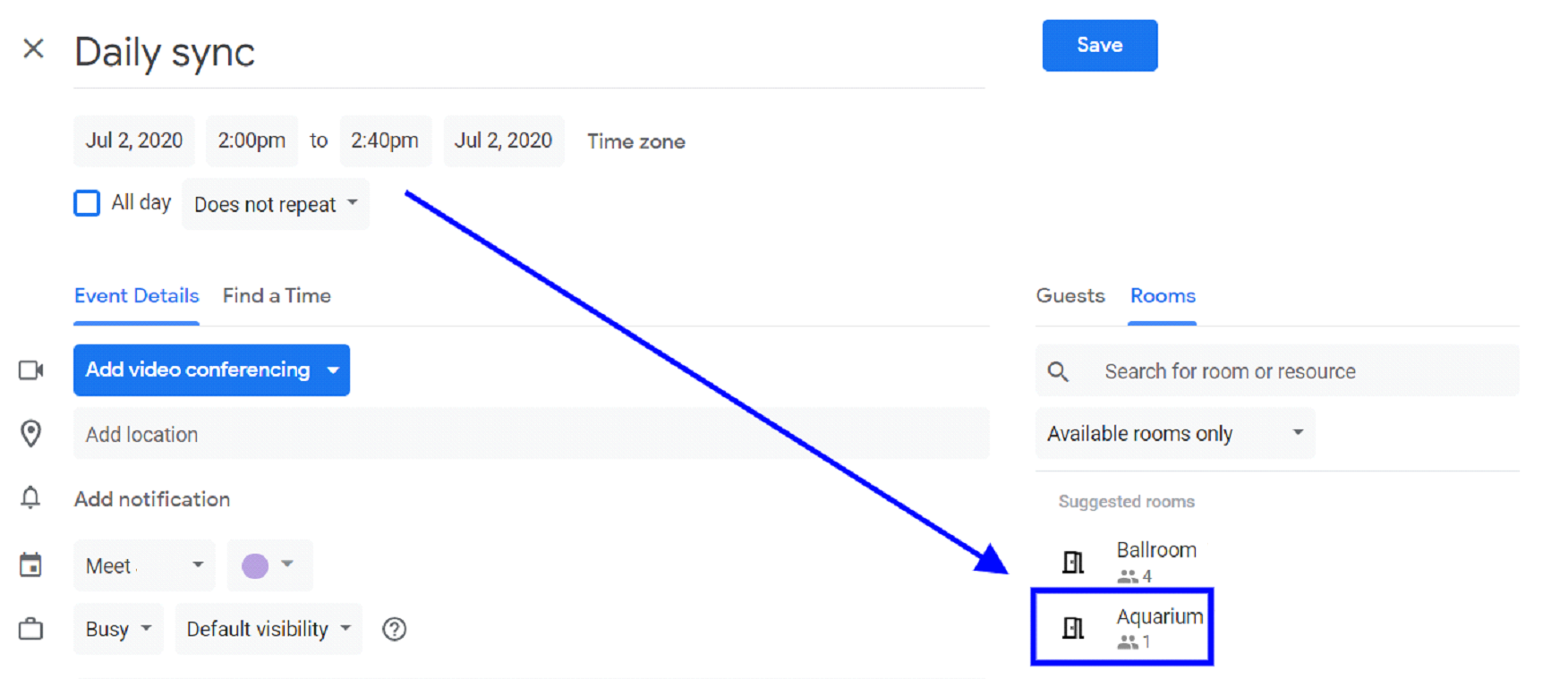 Room Booking system web portal settings
Transfer this information over to the Room Booking System Web Portal so that users are informed about this also directly on-the-spot when at the entrance of the meeting room, on the Room Booking System 6-inch display.
Open the Room Booking System Web Portal and navigate to Manage > Rooms and then open the room that you would like to edit by clicking on it in the room view. Please note that the Advanced mode needs to be enabled.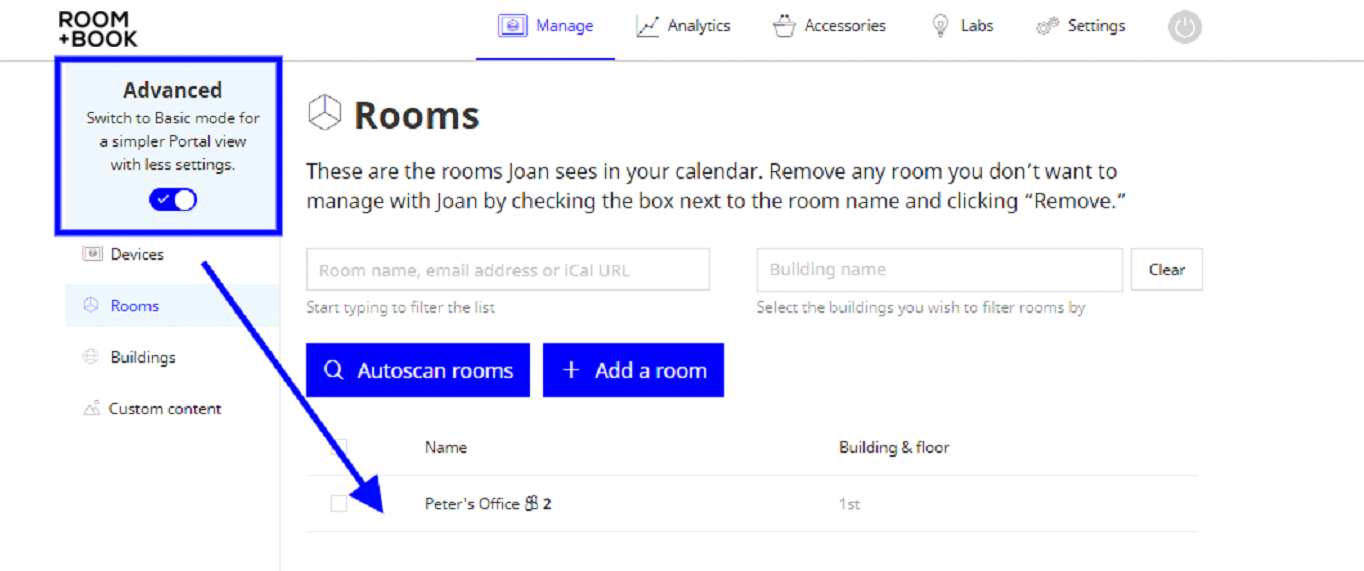 Once you click on the room a new window will pop up where you will be able to set the new capacity and have this information displayed on the 6-inch Room Booking System tablet device: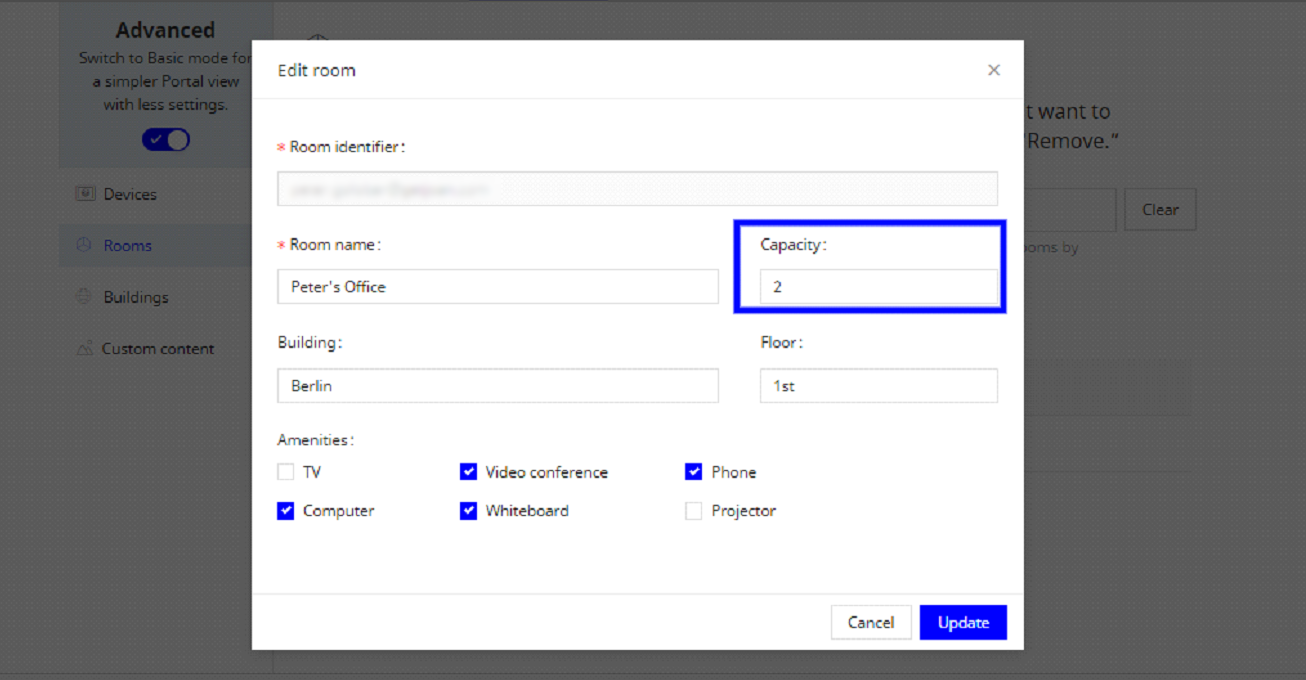 Here is how this looks like on the Room Booking System display – a new symbol appears next to the room name.